You are wondering just what to do about your Disney VHS tapes? We hear you. So you have finally decided to do something about your vintage Disney tapes, and so far, all you know is that you need to either get rid of them or give them another use, but you are not entirely sure how to proceed. This is exactly why we'll be sharing with you what to do with old Disney VHS tapes.
If you're a Disney fan who grew watching the '80s and '90s classics, there's a chance you have a stack of Disney VHS tapes collecting dust somewhere in your basement. If you can't take to see all those boxes piled up against each other anymore, then you are probably wondering what to do with old Disney VHS tapes.
To your surprise or not, there are a few things you can do to solve your predicament, with the most obvious being to sell them or donate them and hope that someone will cherish them as you once did. Keep reading and find out what else can you do about what to do with old Disney VHS tapes.
What To Do With Old Disney VHS Tapes FAQs
Are VCR players still available?
The short answer is, no, you cannot buy newly manufactured VCRs. The last VCR was manufactured in 2016 by Funai Electric, the last remaining VHS player manufacturer, after all the other major tech companies had stopped making them.
What is Disney Masterpiece Collection?
The Walt Disney Masterpiece Collection was a line of VHS tapes and Laserdiscs released by Walt Disney Home Video from 1994-1999. The series was followed by the Walt Disney Limited Issues DVD series in 1999 and later the Walt Disney Gold Classic Collection VHS & DVD series in 2000-2001.
Where can I find vintage Disney VHS tapes?
There are numerous places to find vintage Disney VHS tapes, including stored away in your attic or a garage sale. But if you're still missing that Disney VHS tape that you must add to your collection, look online at Goodwill.
Are old VHS tapes worth anything?
Many VHS tapes are worth 50 cents to a few dollars, though collectible tapes can sell for up to $50 or more. Betamax tapes can sell for up to $20 or more.
How much are Disney VHS tapes worth?
In general, Disney VHS Tapes are worth $3-5 in excellent condition. It varies based on the title, condition, and rarity, with sealed copies worth the most.
How much is the Little Mermaid VHS movie worth?
The Little Mermaid VHS with original, also called "banned," cover art can sell for up to $300 on eBay.
Why are old Disney VHS tapes pricey?
When it comes to selling collectibles, a few factors typically contribute to valuation.
Age: Older movies are typically harder to find and are therefore rarer.
Condition: Sealed Disney VHS tapes are the most valuable kind since they've never been opened.
Demand: The most popular movies fetch the highest prices versus lesser-known films.
What is the "Black Diamond edition" of Disney VHS tapes?
The Black Diamond edition refers to the diamond-shaped 'The Classics' logo on the upper spine of each Disney VHS clamshell case. Disney VHS tapes with a Black Diamond on the spine of the tape box can be more valuable. This is because the Black Diamond signifies a tape is one of the first VHS tapes Disney sold and came out between 1984 and 1994.
Disney movies in the Black Diamond Collection were released between 1984 and 1994 and include titles like Dumbo, The Little Mermaid, Beauty and the Beast, and more. Starting with Robin Hood in December 1984, a total of 20 movies bear the Black Diamond label as part of the Walt Disney Classics series until the line was discontinued in March 1994 with The Fox and the Hound.
New Factory Sealed -Vintage Disney Original BLACK DIAMOND Classics ALADDIN VHS Tape-Extremely Rare.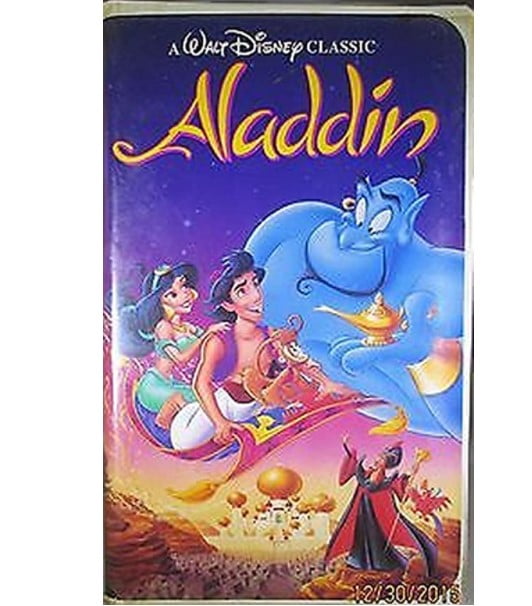 Walt Disney Beauty and the Beast Collectible Black Diamond Edition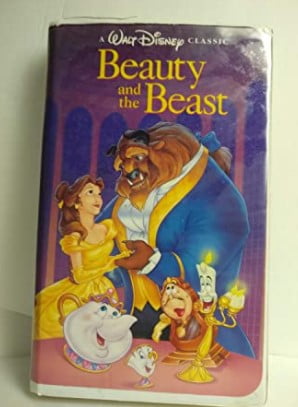 Disney's adaptation of the beloved fairy tale became a classic in its own right, thanks to some memorable tunes (including "A Dream Is a Wish Your Heart Makes," "Bibbidi-Bobbidi-Boo," and the title song) and some endearingly cute comic relief.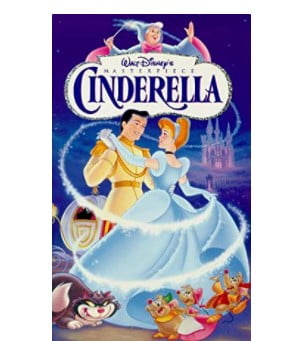 We all know the story, the wicked stepmother and stepsisters simply won't have it, this uppity Cinderella thinking she's going to a ball designed to find the handsome prince an appropriate sweetheart, but perseverance, animal buddies, and a well-timed entrance by a fairy godmother make sure things turn out all right.
What is the Disney vault?
The Disney Vault is the term used to describe the practice of only making its home video cassette releases available for a limited time and then pulling the video from store shelves and putting it into the "vault."
For your typical Disney film, there would have been their initial theatrical released by Walt Disney Studios (followed by its return to the Disney Vault) followed by the home video release by Walt Disney Studios Home Entertainment. Both Walt Disney Studios and Walt Disney Studios Home Entertainment have their own "Disney Vault," in which the movie is pulled after its initial release. Then as is the case with the Disney Black Diamond Edition, the movies are eventually re-released when they are pulled from the Disney vault and sold with a new case and bonus features.
What Factors can increase the worth of your Disney VHS tapes?
New/Sealed Condition. If your tapes still happen to have the shrink wrap on them 20+ years after purchase, it can push the value into the $15-20 range.
Unusual Editions. Early copies, special editions, collector cases, etc., all factor into increasing the value of your offering.
Different Languages. Disney movies in languages other than English are typically hard to find and worth much more on the used market. Languages such as French are difficult to find and can go for upwards of $100 on eBay.
Errors. If your VHS tape has errors or unusual misprints, it increases the interest of collectors and can increase your price.
"Adult" Versions. Whether or not you believe that Disney put adult pictures and themes in their movies, people who think it's true will pay more money to get their hands on these salacious copies.
How do I dispose of VHS tapes?
When looking to dispose of VHS tapes, you should consider donating them to thrift stores, recycling them at places like greendisk.com or freecycle.com; or upcycling them. You can also consider donating them to your local library or shelter.
Can I throw VHS tapes in the garbage?
While VHS tapes aren't necessarily considered hazardous, it's a better idea to try to recycle, upcycle or donate them than toss them in the landfill.
What To Do With Old Disney VHS Tapes
Thrift Stores
Most thrift stores will accept donations of VHS tapes.
Sell VHS Tapes
EBAY: Collectibles are almost always popular on eBay, and this global marketplace is one of the first places people search when they're looking for something more niche.
Facebook: Selling stuff on the Facebook Marketplace is another quick way to turn an old collection into extra cash.
Garage Sales: Another way to make money selling Disney VHS movies is to host your own garage sale. A garage sale is a classic yet effective way to do some Spring cleaning and make a bit of money.
ETSY: While it might surprise you, Etsy is another one of the best places to sell Disney VHS tapes. Etsy is a popular online marketplace for anything handmade or vintage.
Upcycle
Table: You can use something like liquid nails to glue the tapes together to make a table. Then glue some together to make the legs of the table as well.
Planter: Like with the table, glue the VHS cassette together with a few others to form a box and make it the height you want. Then set a pot inside, and you have a one-of-a-kind planter.
Shelves: Glue 4 Disney tapes together to make a box. Then anchor it to the wall to make what looks like cube shelves.
Bookmarks: If you have the paper box covers, one of the best ways to upcycle those is to turn them into VHS Movie Bookmarks! Simply cut off the side or top of the box, and then laminate it.
Hard Case Pencil Box: If you have the hardstyle case from video stores, they work well as a pencil case!
Notebook Covers: The original cover art or box cases also work well for notebook covers. You can put some paper between them and bind it to make a notebook.
Picture Box: Another cool use for the hard box style cases is to use them to display a picture on the wall and store a few extras. You simply attach it to the wall then slide a picture into the plastic covering on the case.
Green Disk: Green Disk will recycle your old VHS tapes for you.
Freecycle: Offer your VHS tapes on Freecycle and hope somebody else wants them.
Make Scarecrows: A few commentators on RecycleThis claim that you can use VHS tapes to keep birds out of your garden. Snip the tape and unravel it. The fluttering of the black tape will scare birds away.
Knit With the Tape: There are recycling sites that have more than one example of a bag made out of old VHS tape.
Now that you know what to do with that legendary VHS collection, aren't you curious about knowing what to do with old beanie babies – 10 ideas