So you have yourself a potential baseball star at home? We hear you! When your kid shows a special interest in any sport what do you do? That's right, of course, you need to get them all the right equipment, which in this case includes the best baseball bat. This is exactly what we'll be sharing with you today, some of the best baseball bats for 8-year-old players and more.
The best baseball bats for 8-year-olds are essential to sports gear and a great way to encourage and support your child's promising skills. We all know how important is to engage children in physical activity, which is not only great for their health and development but also to keep them focused, disciplined, and entertained. Baseball is a fantastic sport, however, special equipment is needed.
If you are currently in the search for the best baseball bat for an 8-year-old, you are in the right place. Below we'll be sharing with you some of the best options currently available in the market; with so many choices and brands sometimes picking the right bat for your kid may seem a bit confusing. Keep scrolling down as we show you some of the best baseball bats for an 8-year-old.
Best Baseball Bat for 8-Year-Old FAQs
What size bat should an 8-year-old use?
28-inch. The most common bat size for 8-year-olds is a 28-inch and 18-ounce baseball bat. There are more 29-inch bats than 27-inch bats in the 8U space, but there are even more 19-ounce bats than there are 17-ounce bats. Many use a drop 11 in a 30 inch (upping the number of 19-ounce bats in 8-year-olds hands).
What drop bat should an 8-year-old use?
According to the basic baseball bat sizing chart, the right or average drop in a fastpitch bat for an 8-year old reveals a 28-inch length and 18-ounce ratio. That means they are recommended to use a -10 or -11 drop weight.
What qualities to look for in the best baseball bat for 8-year-olds?
Transition: Manufacturers originally came up with actual transition bats for kids ages 12-above who have outgrown their baseball bats. The transition feature recently did not require a solid bat but instead merged into the standard barrel diameter of 2.5".
Weight and Length: The baseball bats' weight and length highly determine the ideal baseball bat for an 8-year-old. A hefty bat naturally pulls down the kid's arm, preventing a good swing.
Material: A metal bat, with its emphasized sweet spot, can cover up the kid's lack of technique and strength. But, it can also pull the arms down with the weight. On the one hand, a wood bat material feels light enough to maintain swing balance, except for durability.
What features to keep in mind when choosing the best baseball bat for 8-year-olds?
Batting Capacity
A baseball bat for 8 years old naturally requires to be bought beforehand to be tested for its actual batting capacity. Bats are usually made of carbon fiber that deteriorates over time upon contact with actual balls. However, high-quality bats with a strong batting capacity should withstand such abuse (that includes transition or field use).
Durability
Durability is directly akin to the material construction of the bat for 8 year old. A ton of factors determine the durability of a bat. These factors include the composite barrel quality, weight drop, end capsize, presence of carbon fiber, etc. The durable alloy bats are often every parent's favorite as they can accommodate their kids for years to come with incredible responsiveness to different batting skills.
League Standards
The more league standards the bats satisfy, the better. These known league standards register as Dixie Youth, AAU, Pony Baseball level, AABC, Babe Ruth, Little league (8u) level, and the Cal Ripken.
Configuration
The common bats for 8 years old often weigh around 18 ounces with 28-inch long. You can go for the standard -10 drop weight bat, featuring a bat at 27 inches long and 17 ounces heavy. It is the ideal option for kids at least 8 years old that want to practice baseball.
Desing
A stylish or sleek bat might excite them more than how lightweight or long it is for small kids. So, you should make sure to choose the right design with supportive features paired with a lovely pattern.
Budget
The bat price varies due to their materials and functions. In truth, they can be as affordable as $20 to as pricey as $150. So, consider all factors above and choose the correct item that supports your kids.
Lenght
Normally, an 8-year-old should be able to swing a 27 – 28 inches bat easily. The height and weight of the child also come into play here as it influences the hitting or swinging ability.
Weight
Weight also is very important when choosing the best bat for an 8-year-old as the child will be able to swing when he or she has a good weight balance. A light bat doesn't require much force application compared to a heavy bat.
Drop
The drop weight is determined by length and weight. The drop in weight of a bat can be seen as the difference between the length and weight. Drop weight of about -10 to -13 is recommended and those above these numbers are not recommended for kids.
Best Baseball Bat for 8-Year-Old
The Voodoo (-10) 2 5/8 inch balanced USA Baseball bat is the DE Marini USA Baseball bat most geared toward the junior high age player who is slightly more physically advanced at this level.
Featuring the most end-loaded swing weight of the DE Marini USA Baseball offerings, this bat is made with the X14 alloy feel that players prefer in the Voodoo line.
Its 3Fusion handle and endcap work together for greater weight control and feel from top to bottom.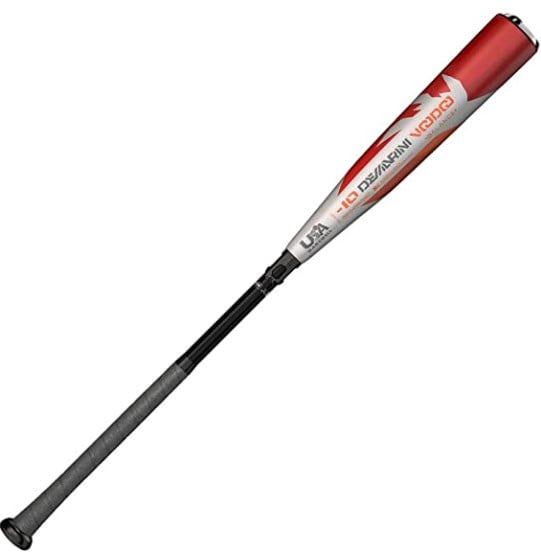 Features:
Alloy
Weight Control
Quality Handle
Approved for new 2018 standards in all USA Baseball leagues, including Little League (5-15), AABC (5-14), Cal Ripken, Dixie Youth, BPA Youth, and Pony Leagues.
The Quatro boasts a newly designed lightweight end cap that reduces swing weight.
Features a Carbon Fiber composite barrel shaped for optimum pop and distance, and Vibration Dampening for a smooth feel at impact.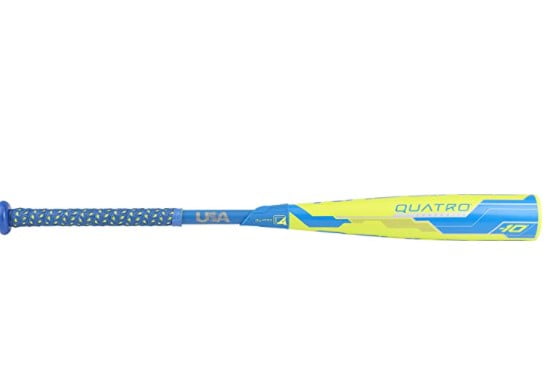 Features:
Yellow/Blue
Aluminum
Extra-large Carbon Fiber Barrel
Easton' Speed Brigade S500 is crafted from aircraft-grade aluminum.
This light, yet strong material enables us to create a powerful bat with a light swing weight and a large sweet spot in an evenly balanced design.
Speed is power, and this bat is designed to give you plenty of both. 7050 Aircraft Alloy for fast swing speed. Ultra-thin 29/32″ handle with All Sports grip.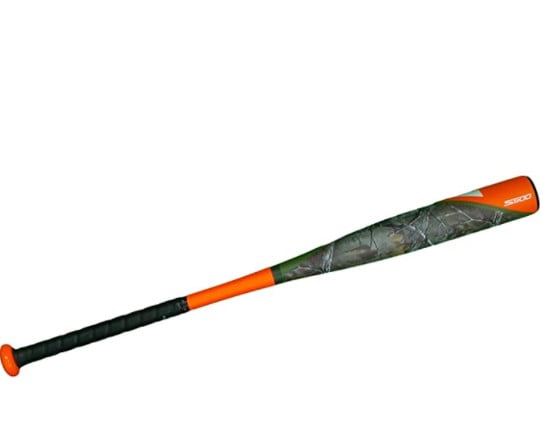 Features:
Aluminum
Aircraft Alloy
Ultra-thin Handle
TCT Thermo Composite Technology with extended speed barrel design provides a massive barrel and unmatched swing speed.
Patented two-piece ConneXion technology maximizes energy transfer for an optimized feel. Cushioned Hyperskin Grip offers an enhanced grip for a softer feel.
The new Big barrel mako beast -8 combines the game's most powerful two-piece composite barrel with the game's fastest swing weight in an extended speed barrel design for extra power.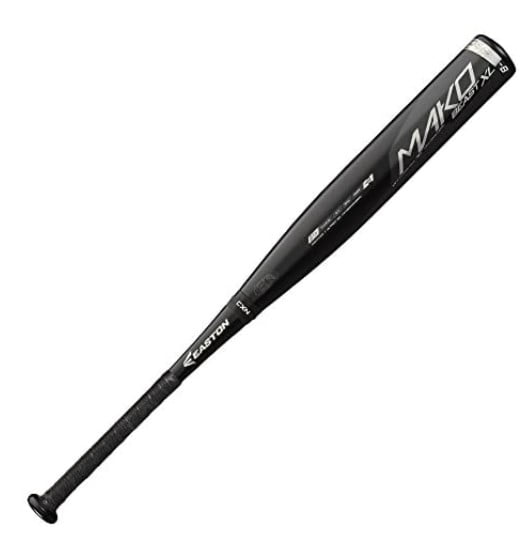 Features:
Composite
Ultra-thin
Cushioned Grip
Made from Northern White Ash and built with a foam core, wood fungo bats are ideal for coaches who hit a lot of fly balls and ground balls for their team.
Their end-weight design and lighter weight mean you get more distance and speed with a lighter swing.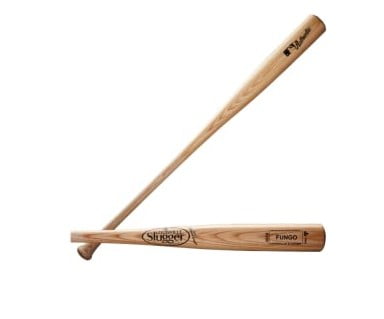 Features:
The Power Lineup provides players with an end-loaded feel for maximum mass at the point of contact. Stay tuned for the Speed Lineup coming later this season.
Made from premium Mantic Alloy, the one-piece Element delivers the stiff, yet responsive feel hitters prefer.
Featuring our Hyper Whip End Cap for speed, and new Endogrid sting-stopping Axe Handle technology. Features a 2-5/8″ barrel.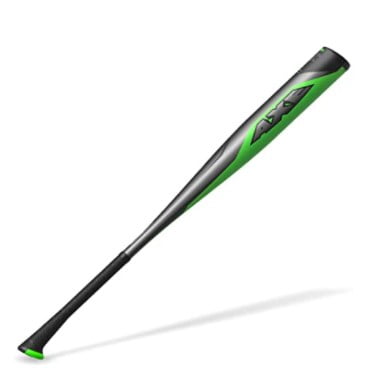 Features:
Aluminum
Patented Axe Handle
Hiperwhip End Cap
Now that you know about the best baseball what about reading about the best baseball gloves for 8 year old